On the 4th February 2023 the Ward Family held a Charity Concert and Dance to mark the 10th anniversary of the death of Eimear Ward, a much loved daughter, granddaughter, cousin and niece.
Celtic Brothers, formerly known as The Willoughby Brothers, played to a full house at the The Burrendale Hotel, Country Club & Spa. This popular group entertained and endeared the audience with their newly evolved show. They were followed with dancing to special guest Shawn Cuddy Band.
The Ward Family donated the proceeds to MYMY. The night was an overwhelming success and we want to thank Pauline Ward, her family, friends and the Burrendale Hotel who all supported this amazing event in memory of Pauline's daughter, Eimear. A fantastic amount of £5130 in total was raised, which will help us to help others by providing free counselling services and well being programmes in the community.
Pictured at the cheque presentation Michaela Devlin and Deborah Boden from MYMY, Pauline Ward and some of Eimear's cousins Alannah, Brianna, Bobby, Carlie, Keavy and Clara.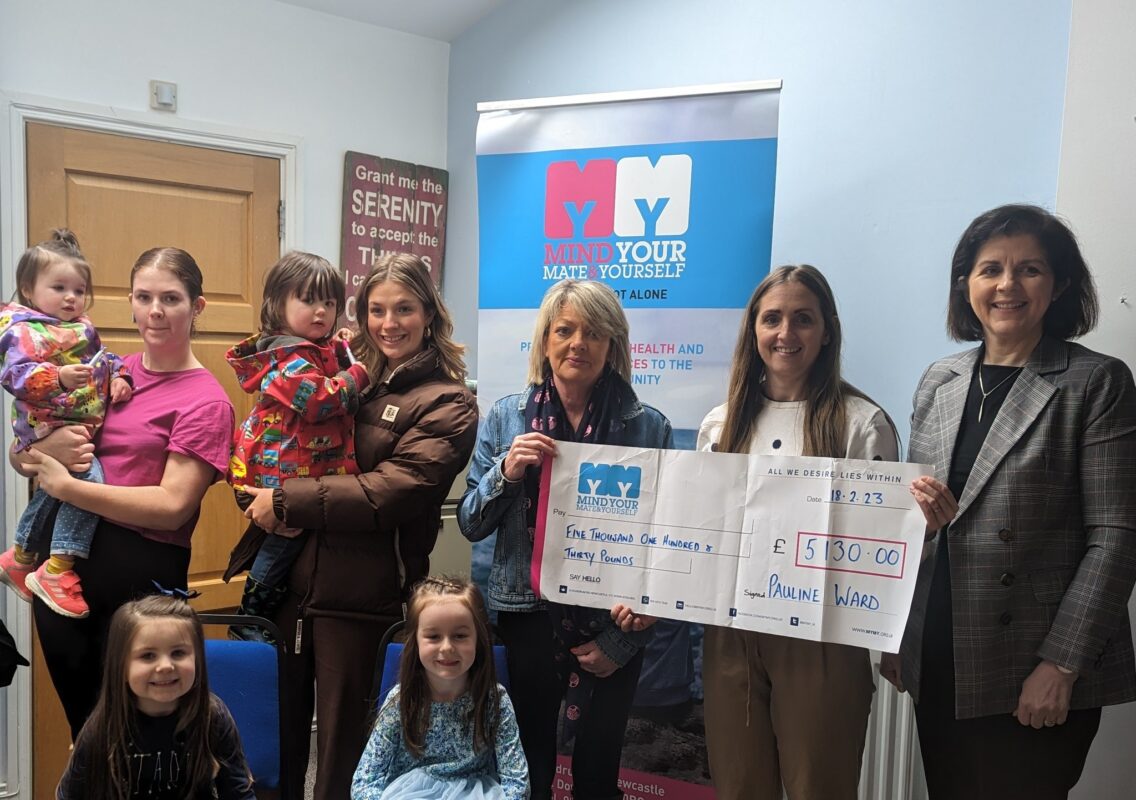 Pictured on the night with members of the Celtic Brothers band is Michaela Devlin, Deborah Boden and Paul Walsh (Chairperson) from MYMY.