Interested in joining our team?

We are seeking a part-time development worker

ABOUT THE ROLE
We are looking for person with a passion for either community development and engagement or communications and marketing who is looking to use their skills and experience to make an impact in the local community.
Community Development and Engagement Role
You will be responsible for linking with local groups and providers to identify mental health needs, raise awareness of appropriate support services and deliver programmes to help improve mental health and wellbeing.
Communications and Marketing Role
You will be responsible for creating communications content across several mediums which will effectively tell our story and show the impact of our work.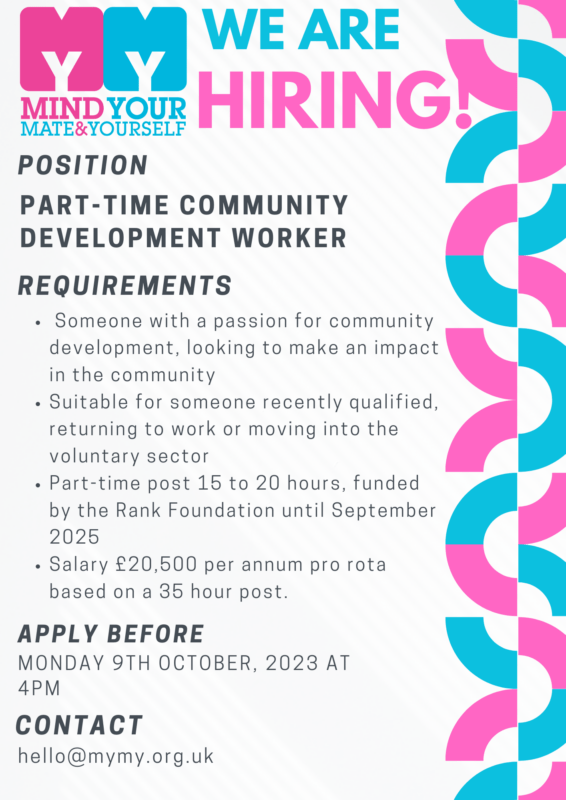 Please download the application form and a detailed person specification and job description below.
Completed application forms should be returned to hello@mymy.org.uk by the closing date of Monday 16th October at 4pm. Applications received after 4pm will not be accepted.